Dartmouth Engineering Application Links
Thank you for your interest in Dartmouth Engineering! To start a new application or to log in to your existing application, click the button below for your program of interest. 
Doctor of Philosophy (PhD)
For applicants looking to acquire technical depth in their chosen area of engineering interest while gaining breadth of knowledge in related fields. In addition to courses in applied mathematics and engineering, PhD students undertake a multi-year research project, usually part of a larger multidisciplinary project. These research projects are negotiated with a faculty mentor who sponsors the student in the program.
Doctor of Philosophy (PhD)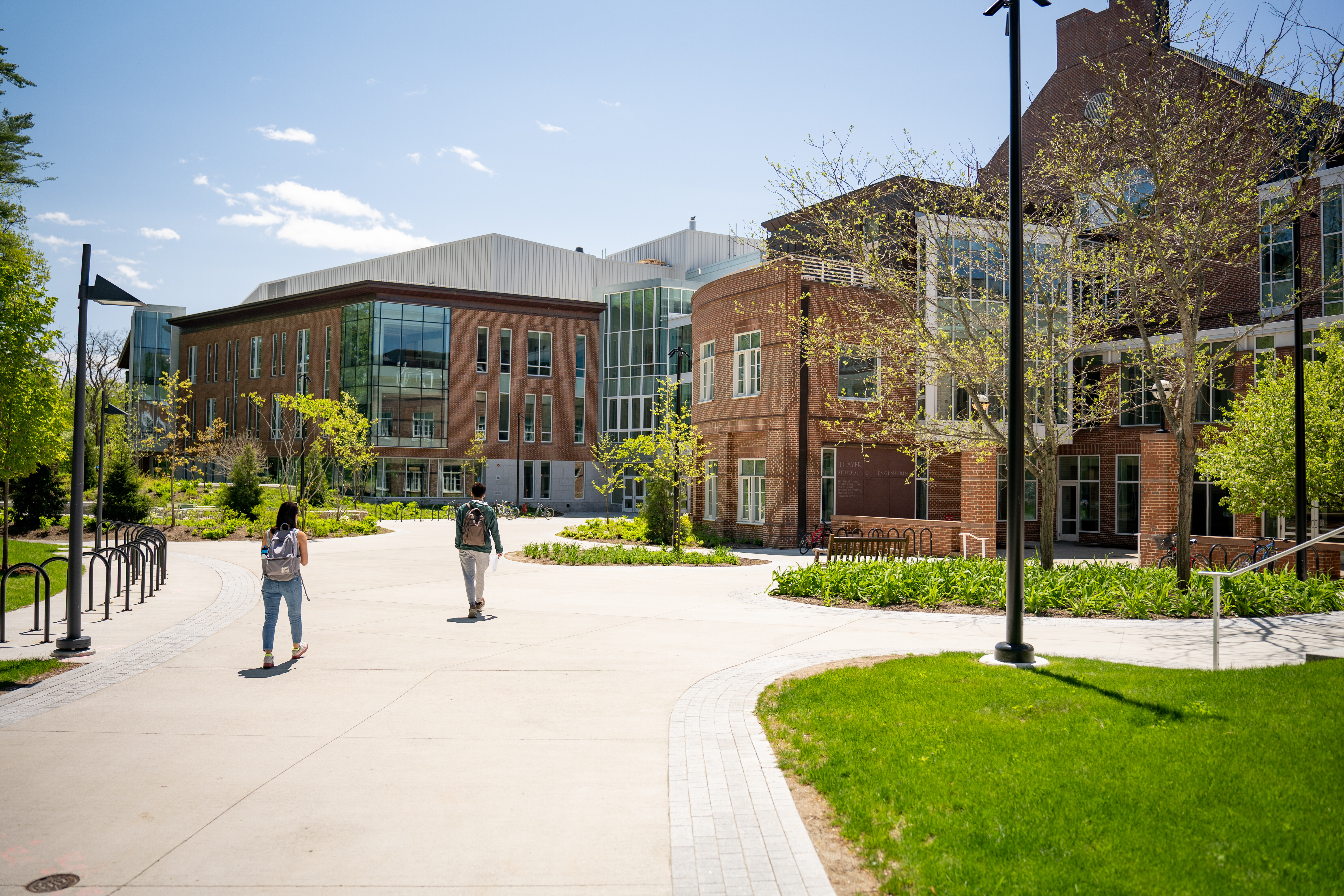 Master of Engineering (MEng)
Application for the On-Campus MEng Program and the Online MEng Materials Science Track
For those seeking to become professional engineers or who are engineers already seeking to add depth and/or specialized knowledge within an area of study. The MEng degree is a flexible course-based program that prepares students for a professional engineering career through a foundational mastery in one of six engineering tracks. The MEng does not require a thesis and can be completed either full-time over nine months, or part-time over several years.
Master of Engineering (MEng)
Master of Engineering Management (MEM)
The MEM integrates the study and practice of engineering and management to develop outstanding leaders in our tech-driven world by combining graduate level engineering courses with management classes at Tuck School of Business. Through this highly customizable program, students have the opportunity to either focus on a specific area of study or chart a path that closely matches their professional interests. The MEM is a 15-month (5-term) program where 1 term is a required internship. 
Master of Engineering Management (MEM)
Master of Science (MS)
The MS stresses innovative research, advanced levels of engineering skills, and extensive project management experience. MS students acquire basic competency in applied mathematics and engineering, a breadth of knowledge through coursework, and a depth of knowledge through both focused coursework and research. The MS requires students to complete a thesis for graduation.  Applicants are encouraged to identify a faculty member early on willing to sponsor them. Enrollment is capped per year.
Master of Science (MS)
Bachelor of Engineering (BE)
Students interested in pursuing the BE must first earn a Bachelor of Arts degree as a Dartmouth undergraduate or a Dual-Degree Program student from one of our partner institutions. This is a professional degree program accredited by the Engineering Accreditation Commission of ABET.
Bachelor of Engineering (BE)